Dark Mode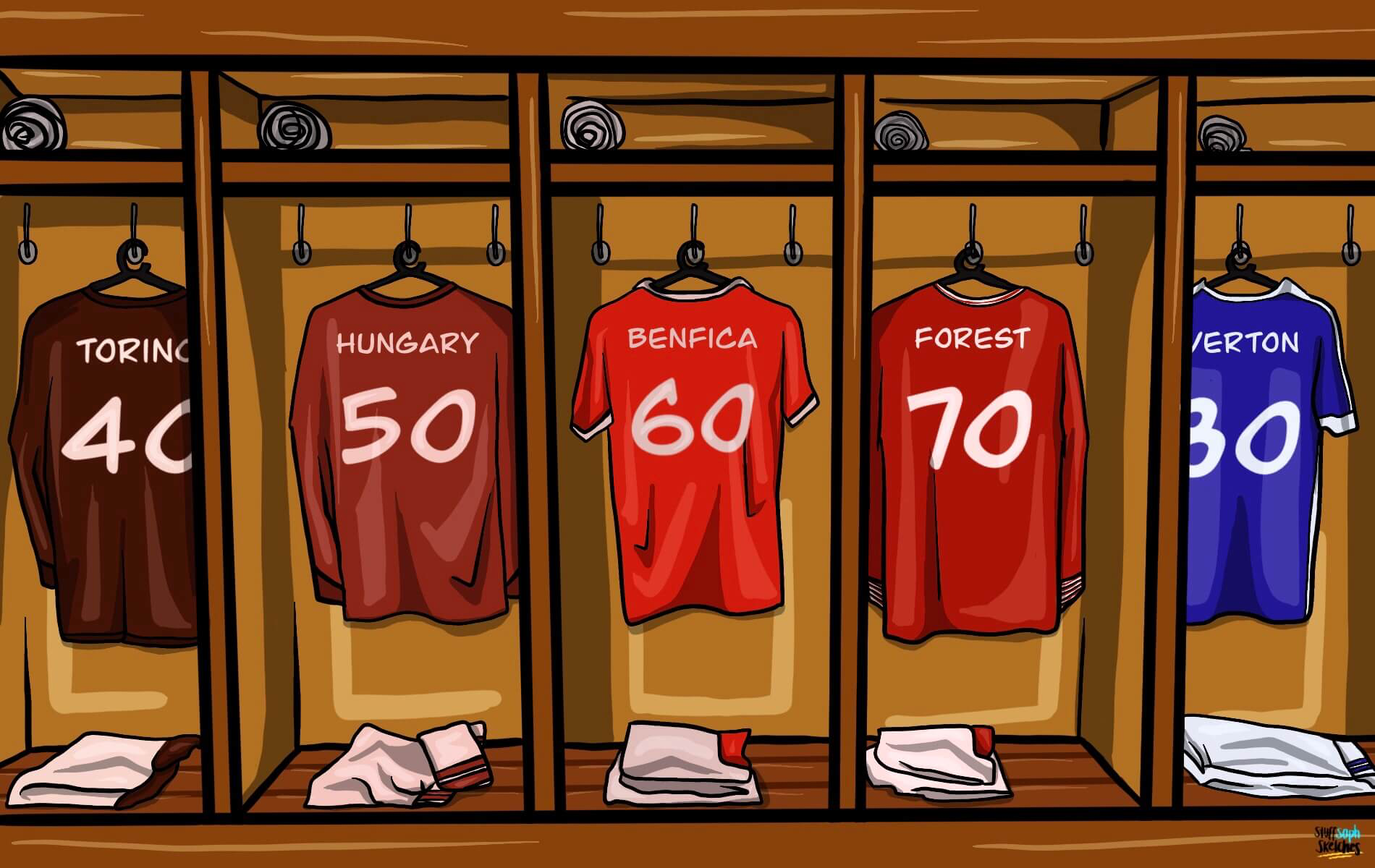 "In England, ask the average football follower who Lobanovskyi is and they will stare back at you blankly"
Every team will have its moment in the sun, no matter how small. Others will be remembered for eternity. For every decade between the 1940s and the 1980s, Lowell Crisford examines a team whose achievements are often overlooked.
"Football Through The Decades"
Lowell Crisford (07 September 2020)
Despite the individual brilliance of our favourite players, football is and will forever remain a team sport. Legendary sides, whilst galvanised by individuals, are remembered because of the collective efforts of eleven players, plus substitutes, squad players, and numerous backroom staff, rather than the brilliance of one or two superstars. The wonderful history of our sport is littered with impressive clubs and teams that are remembered with reverence, regardless of when they last achieved material success. Real Madid are one of the greatest sides of all time, yet they had to wait thirty-two years from 1966 to 1998 for their sixth European Champions Cup victory to turn into a seventh for the club. During this time, their lustre never faded. Brazil's World Cup-winning side in 1970 continue to be the benchmark by which all international teams are measured; Barcelona's side in 2011, who looked as though they might blow away any side they faced, are equally appreciated by most footballing fans. Liverpool of the 1980s, Manchester United in the 1990s, AC Milan from 80s into the 90s, we remember them all as outstanding teams and inspiring clubs – but what about those remarkable teams not so keenly remembered?
How many English football supporters can truthfully say they know that Wanderers FC won the first FA Cup final in 1872? Or that the same club, between 1872 and 1878, won five FA Cup finals? How many fans, aside from the Preston North End faithful, know that this club was the first team to win the domestic double in the 1888-89 season and, in doing so, became the first and only side (to date) to go an entire season undefeated in the league and the FA Cup? They didn't even concede a goal during the cup campaign…
Between 1975 and 1990, under the control of the greatest Soviet Union manager Valeriy Lobanovskyi, Dynamo Kiev won eight League titles; five Soviet Cups; three USSR Super Cups; two European Cup Winner's Cups as well as the European Super Cup in 1975. In England, ask the average football follower who Lobanovskyi is and they will stare back at you blankly. Again, Luis Enrique's achievements as manager of FC Barcelona are just as impressive as Pep Guardiola's, but it is Grandmaster Pep who is so widely celebrated. Anyone who knows me knows I love Pep but looking at Enrique's record proves he ought to be spoken about as one of the greats.
This feature sets out to examine a particular team from each decade between the 1940s and 1980s, who, for whatever reason, don't quite receive the level of recognition that they deserve. I am aware that in making this selection, I will have overlooked other commendable teams, and this is by no means an exhaustive list. Instead, I hope to start a discussion that we can all take part in – who really is the most underappreciated football team of all time?