Dark Mode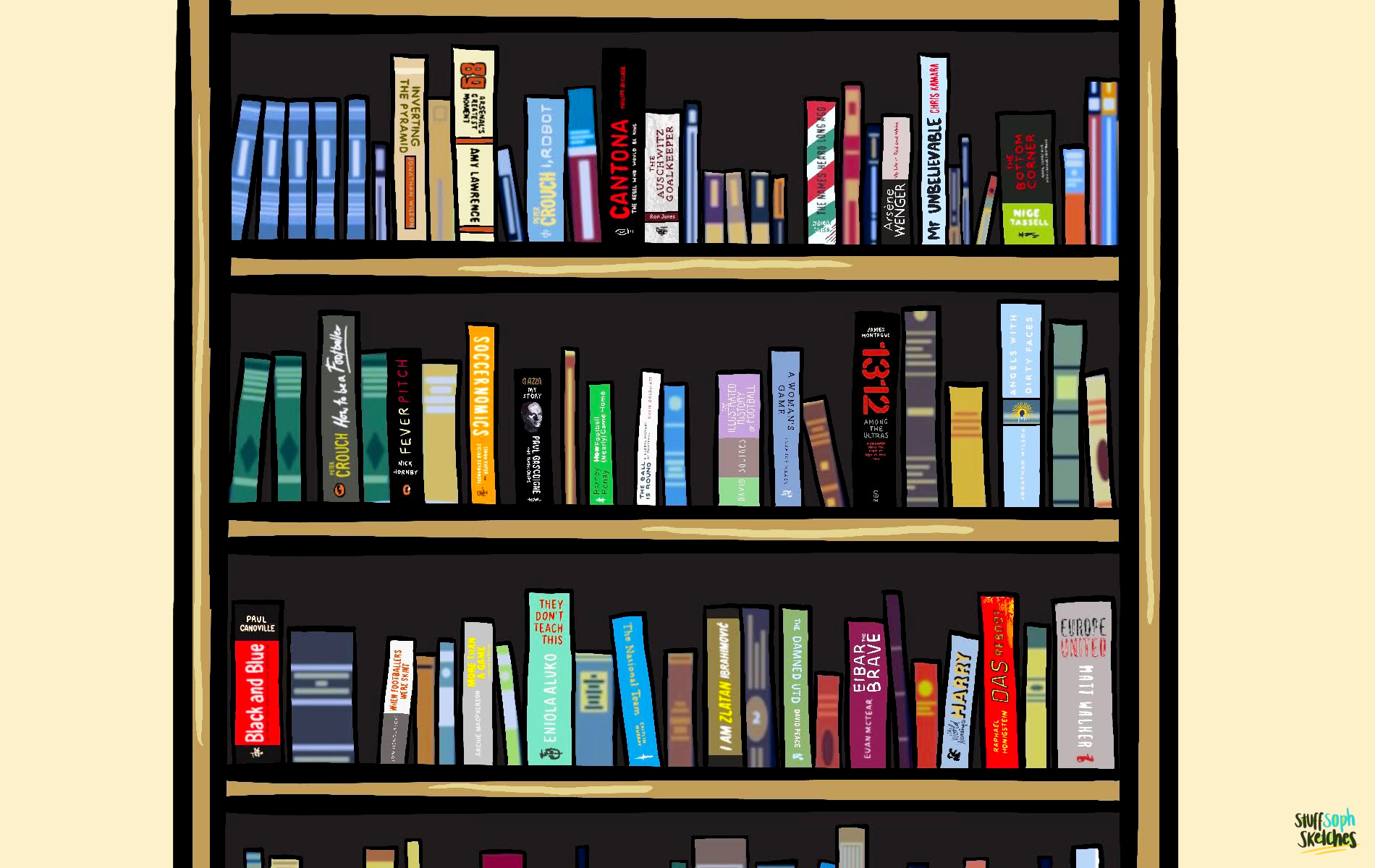 'The reading of all good books is like a conversation with the finest minds of past centuries' – René Descartes.
Welcome to The Rondo Library. Browse our catalogue of reviews to help you find your next read or, alternatively, choose a book, have a read, and let us know what you think…
"The Football Bookshelf"
Charlie Mills (01 June 2020)
Our football bookshelf here at The Rondo boasts a superb selection of literature all about "the beautiful game". We have reviewed everything to suit your tastes and needs – from fiction, histories, tactical masterclasses, biographies and autobiographies, all the way through to annuals and comic strips. We are always keeping a look out for the latest releases as well as delving into some classics from the past. So, if you are not sure what to read next or have read one of our choices already, why not see what our contributors think?
In the meantime, here's a little story explaining where the idea for this feature originated, so sit back and enjoy (don't worry, it's only short)…
Once upon a time,
in a country called Russia,
there played an England team…
On 07 July 2018, this England team had comfortably beaten Sweden 2-0 to reach their first World Cup semi-final since Italia '90. It was a momentous national occasion that got English football fans thinking somewhat positively for a change – what if we actually went on to win this bloody thing? After the game, the pundits in the studio praised The Three Lions and also began to postulate whether or not It's Coming Home for real this time. Then, out of nowhere, Martin Keown announced that 'there might be someone back home reading a book' and, if so, 'they need to get a life'.
Now, I can see where you were coming from Martin; this was an exciting time for England supporters, and you'd hope that many were watching the game. Sure. But to suggest those who enjoy reading instead 'need to get a life' is pushing it. It is no wonder Keown hasn't managed to pen his own life story or secure a book deal for some sort of biography about his career. Or maybe he has? (I didn't want to give him the satisfaction of searching for it on Amazon). Either way, if he ever has a book, we won't be reviewing it here. Sorry Martin.
Naturally, social media exploded with celebrities, professional players and everyday fans castigating the former Arsenal defender for his comments. One can certainly enjoy both football and reading – it is not uncommon either. It is for this reason that we decided to curate a bookshelf full of fascinating texts that combine our love for literature with the world's greatest sport. Whether you like to read when there is no sport on, during the holidays, or after a long day at work, take a look at our collection for something that might inspire you.
While our reviews may not be scathing for the most part, we understand that certain books are not for everybody. Here is a fitting quotation, arguably more powerful than that of Keown's, that is worth bearing in mind: 'a book is a version of the world. If you do not like it, ignore it; or offer your own version in return' – Salman Rushdie. I will leave that with you.
So, what are you waiting for? Your next read is just one click away.